For many women working around the clock or managing busy lives, chronic pain can often be a severe inconvenience. It can make it difficult to concentrate, or to rest in a comfortable position, and can even affect mental health, particularly if the pain is relentless and prolonged. Increased waiting times to see a doctor, combined with a growing interest in more natural approaches to illness and ailments, has led more women to explore the benefits of alternative pain management therapies.
One of the most popular alternative options for pain relief is magnetic therapy – a medical practice that uses static magnets placed on the body to relieve pain. These therapeutic magnets are typically integrated into fashionable jewellery, such as bracelets and rings, but can also be present in shoe inserts, mattresses and even clothing. Magnetic jewellery as a treatment for pain is a fast-growing industry and as a result, there is a vast array of magnetic jewellery available both online and on the high-street, offering effective and stylish pain-relief for women of all ages, circumstances and style preferences.
Benefits
Magnetic jewellery for pain relief has grown in popularity due to its ability to relieve a variety of general medical conditions, such as fibromyalgia, arthritis and back pain, as well as being able to target pain in specific areas of the body, such as the knee or shoulder. The powerful magnets are known to stimulate circulation, calm the blood vessels, boost endorphin levels, relieve muscle tension and normalise metabolic functioning.
When using magnetic jewellery for pain management, a number of other associated benefits present themselves, such as improved quality of sleep, more positive moods and a greater sense of wellbeing. All of these elements combined greatly enhance the lives of those suffering from chronic pain and can enable them to continue with everyday life and tasks without being afflicted by pain.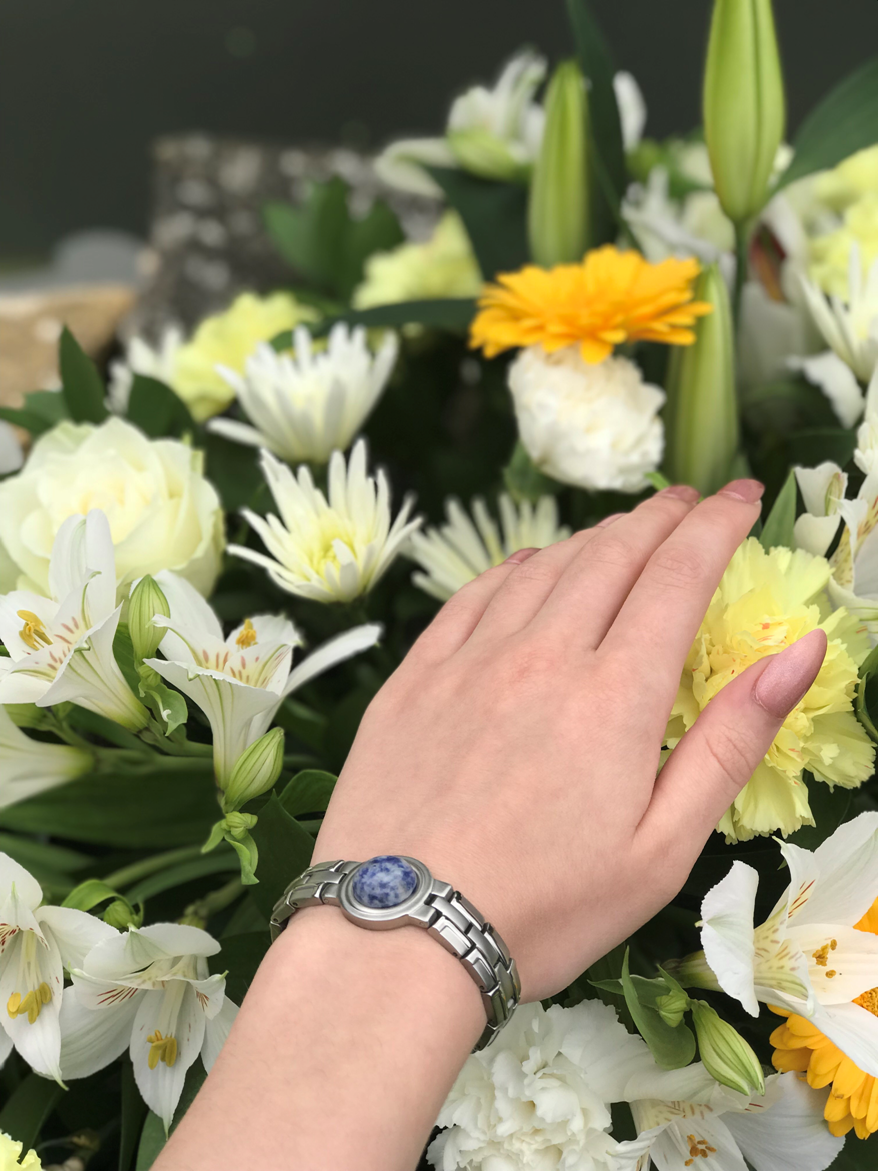 Alongside the physical and emotional benefits, magnetic therapy jewellery has a number of other advantages too. It is perfect for people who lead a busy lifestyle that may forget to take medication, as it is provides continual pain-relief when worn. Additionally, the bracelets are designed to discreetly integrate with classic jewellery, and so double up as a stylish fashion accessory. Finally, magnetic therapy jewellery is a highly cost-effective option when compared to the recurring costs associated with ongoing medication and prescriptions.
Styles available
Bracelets themselves are commonly viewed as feminine accessories and as such, magnetic jewellery is often designed with female customers in mind. Furthermore, consumers are more likely to purchase a piece that is attractive and that resembles normal jewellery, rather than wearing an unappealing strap around their wrist, so embellishments, colours and materials are all important considerations for customers when choosing the right piece for them.
It is important to note that ladies magnetic jewellery does vary in terms of materials, and can therefore have different uses and benefits depending on the issue they are required to treat. The most common materials used include titanium, leather, stainless steel or copper. Stainless steel has the ability to resist corrosion or chemical reaction - so no need to worry about the effect your perfume may have - whilst leather is made to last and retain its quality. Copper and titanium both have additional health benefits such as promoting a balanced electrical current, which will positively enhance its therapeutic benefits.
Magnetic jewellery is available in an array of colours including silver, gold, rose gold and black, and all styles are catered for, including larger statement pieces, through to plainer items which are designed to be worn discreetly under clothing. This
For those wanting to combine the healing power of magnetic therapy with ultimate style, there is no shortage of embellished magnetic jewellery items which serve exactly this purpose. Some include exquisite diamante or pearls, which are perfect for an evening out, or coloured gems which brighten and highlight the accessory. Furthermore, the ability to have personal engravings included are perfect for make the piece unique, or for giving to loved one as a gift.
With such a wide range of women's magnetic therapy jewellery available, it has never been easier to find a piece of jewellery which is both aesthetically pleasing and offers additional health benefits too. Thanks to the number of options and variations on offer, magnetic therapy is now a highly accessible and unobtrusive way for any woman to successfully treat their chronic pain while looking fabulous as the same time!