Magnetic dog collars
The BrodPod magnetic dog collar is available in two fully adjustable sizes to suit breeds of all shapes and sizes in a range of vibrant colours.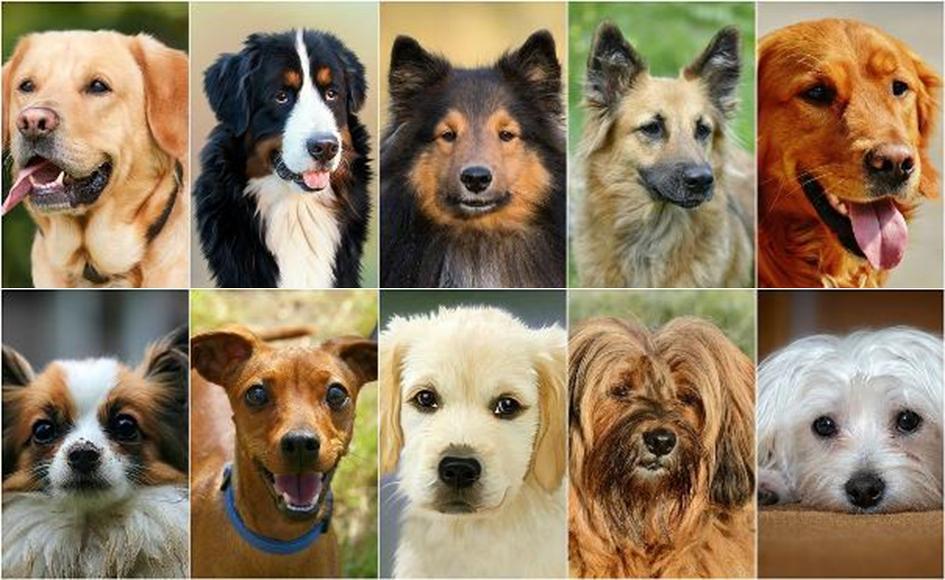 Please measure your dog's neck before ordering.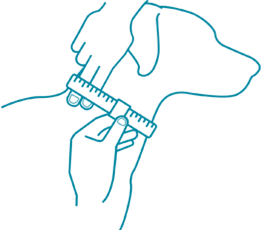 Large & Small Red Collar - Sold Out
The award winning BrodPod magnetic dog collar is fitted with two modules containing a series of unique and powerful multi-directional magnetic fields. Our custom designed high grade neodymium magnets never lose their power.
The magnets within the dog collar are housed and sealed in ABS with stainless steel front covers. A hexagonal key and instructions are provided for any repositioning you wish to make on the collar. 
After sizing, any excess strap should be trimmed and heat sealed.
Made from high quality nylon

Choice of solid vibrant colours

Quick release clasp

Tri-glide for custom sizing

Metal D-Ring for lead attachment

Separate ring for ID tags

Water resistant 

Does not affect microchips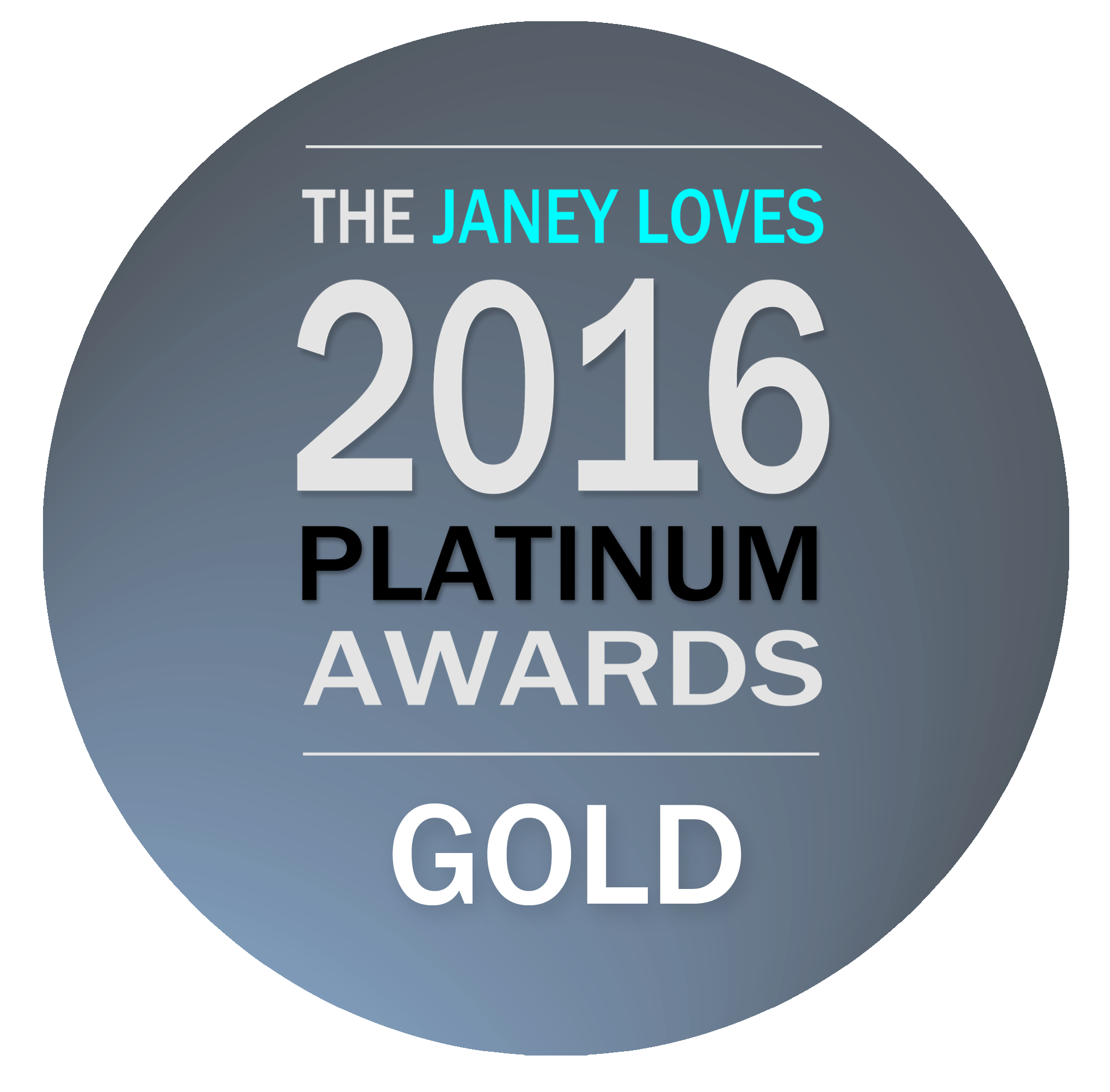 Does my dog need to wear the magnetic collar all the time? Ideally yes, it has been designed for 24 hour use.
Where should the modules sit on the neck? The modules should be positioned on each side of the neck. They are fully adjustable so you can reposition them if you need to.
What if they are not always in the same place? Don't worry if your magnetic dog collar moves around, this is normal and doesn't affect the performance.
Can I trim the length of the collar? Yes but make sure that you heat seal the cut end of the collar.
Is the collar washable? Yes, we recommend washing regularly by hand in a mild detergent - no need to remove the magnetic units. Allow to dry naturally.
Will the magnets lose their power? No, our bespoke superior grade neodymium modules won't lose their power.
Are the magnetic collars just for dogs? Our products have been used as a magnetic collar for dogs, sheep, goats and even an alpaca.
Where do you deliver? Other than the UK we ship to most countries worldwide. As we are based in the UK, for all UK orders we use Royal Mail 1st Class or a courier for larger orders.
Full details of delivery rates may be found by following this link - Shipping

Oscar & Millie modelling their new magnetic collars.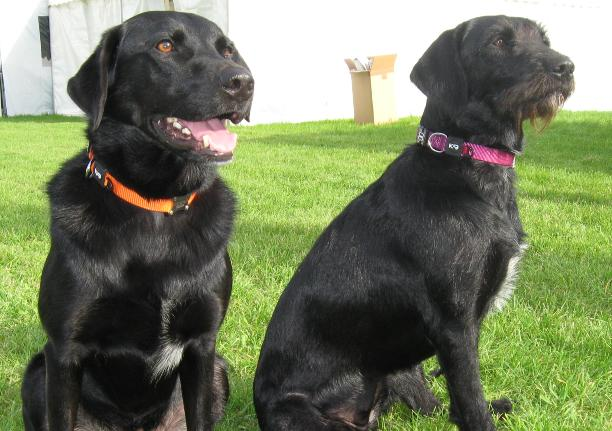 Mrs H McInroy wrote: This email is very long overdue. We got a Brodpod K9 magnetic collar for our Labrador at Blair Horse Trials. 

We must thank you so much for such a brilliant product. 

Unfortunately we had to remove her collar at home for a period because our new puppy hung on it throttling poor Hattie. However things are slightly more civilised now and we are back on track with a full-time collar. 

I must add that my sceptical husband is now wearing the BrodTeNS bracelet. Thank you.



| | |
| --- | --- |
| Sara Smith wrote: Just to say the K9 BrodPod arrived the other day and has now been on our 12 year old Jack Russell for just 48hrs. She is just an old girl, reluctant to go for walks - this morning she ran to the gate to join the other two dogs to go out even though it was raining, ok we still had to carry her home but she is already brighter and happier in herself.  | |
| | |
| --- | --- |
| Tracey Wareing wrote: "Baron is a 6 year old rescue German Shepherd.  Since fitting the collar he's bouncing around like he's only 2. They have given him a new lease of life.  This probably happened within a week. Thank you." | |
My name is Bella. I am a thirteen and a half year old Lurcher and I live close to Dawlish. 

They gave me a new collar and fitted what they called a pair of BrodPod K9 magnets.

I have now been wearing this K9 for about a week now and Mum and Dad say they are going to thank the person who sent this BrodPod K9 to me but I thought I would put paw to paper and say it first - Dad says that is a female thing too! Thank you very much, from Bella.



Kim wrote: "My husband bought the BrodPod magnetic collar for our 11 year old Flat Coat Retriever. 

To be honest I was none too pleased at the time but now I would fully recommend this product even though I was a total sceptic to begin with, we saw a difference in him within the first two weeks. It has certainly made me a convert."



| | |
| --- | --- |
| Sue Machin wrote: "My lovely sheep April wears a Brodpod magnetic collar. Sorry to take so long sending it, I'm not very technology minded so it's taken me a while to actually get the pictures. I'm sure the magnetic collar has helped her a great deal, so thank you very much." | |
| | |
| --- | --- |
| Rhiannon Dimbylow wrote: Just attached the BrodPods onto my dog Maisy's collar, she's 11 years of age but hoping it will give her a healthy few years ahead. I have also bought a pair for an old pet ewe...has anyone used these on sheep?  | |
| | |
| --- | --- |
| Mrs Brier wrote: Willow looks absolutely gorgeous in her magnetic collar. Thank you so much for your fast and very efficient service. I would have no hesitation in recommending them to anyone. | |
Janet Yelland-Jones wrote: "I thought I would give you an update on Scarlett (my nearly 11 year old German Shepherd). You may remember you kindly dropped the K9 magnets to my home in Stoke Climsland. 
My husband was extremely sceptical but as they had been recommended to me by Scarlett's vet, I fitted them to Scarlett's collar on 27 December. Within a couple of days, Scarlett was no longer sitting in that lazy way of old dogs (on one hip) but was sitting really straight, something she hadn't done for a while. 
A couple of days later my husband said "it's no good you'll have to remove the magnets". When asked why he said that he had let her out during the night and rather than her just walking across the patio, peeing on the grass and returning, she had trotted off across the lawn in the hope of chasing our local fox! 
Since then, Scarlett's interest in playing has returned. I cannot say her front leg is any less stiff but she is certainly enjoying life more and her sense of fun is back. 
I am delighted with the results of the K9 magnets. Many thanks."