Magnetic Knee support
Providing versatile targeted relief, the fully adjustable flexible magnetic knee strap combines physical support with our advanced magnetic technology to aid circulation and ease pain.


SOLD OUT
The lightweight magnetic knee supports are unlike more bulky traditional knee pads, our wraps are versatile giving you the option to wear them above or below the knee, on your ankle and even on the arm. This compact design delivers all the benefits of a magnetic knee pad or magnetic knee sleeve but in the form of an adjustable wrap. If you are seeking a practical solution without the restrictions of a knee sleeve, knee pad or knee brace then try our magnetic support.
Osteoarthritis/Rheumatoid Arthritis

 

Stiff or swollen knees or joints

 

Sports injuries

 

Runners knee

 

General pain and inflammation

 

ONE-SIZE – maximum circumference 50cm (19.5")

 

Interchangeable RIGHT or LEFT support

 

Unisex

 

Lightweight and comfortable

 

Genuine Velcro

®

 

 low profile hook to prevent scratching

 

Permanent alternating magnetic fields

 (3220 & 4025 gauss)




Washable
Warning: The BrodPod magnetic knee support should not be worn by anyone who has a heart pacemaker or other electrical implant fitted.  
What type of knee pain can a magnetic knee support help with? Our magnetic knee supports may help relieve or alleviate most types of knee pain. The most common conditions being osteoarthritis, rheumatoid arthritis, stiff or swollen knees or joints, sports injuries, runners knee and general pain & inflammation.
Your knee joint is the largest joint in your body. It can pivot in almost any direction which makes it susceptible to stress, strain and injury. Knee pain is very common and can be chronic or acute and is typically caused by arthritis, ligament injuries, cartilage tears and other degenerative changes.
How often do I need to wear the magnetic knee strap? You can wear the magnetic knee strap as much or as little as you need to. Pain is personal, only you know how you feel, so listen to your body.
 How tight should the magnetic knee support be? Adjust the tension of the magnetic knee support until you feel a comfortable, supportive compression. It is not a rigid magnetic knee brace which would restrict movement, it has been designed as a non-rigid flexible support.
How soon will I feel the benefits? This is one of the most common questions people ask about magnetic therapy. Every 'body' is different and how quickly your body responds to wearing a magnetic knee support is really down to you as an individual. Most people feel relief from their problem, for some it is significant, for others it helps a little, but it is better than they felt before.
Can I wear the magnetic knee wrap on other parts of my body? Yes, it's very versatile. The magnetic knee wrap can be worn on the upper arm, ankle, above the knee, below the knee and anywhere else you want.
Will I need to change the magnets? No, the magnets are made from high grade Neodymium and don't lose their power.
How do I clean my magnetic knee support? Hand wash using a mild detergent. Do not use harsh detergents or fabric conditioner. Dry naturally – do not tumble dry.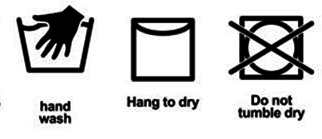 The testimonials below have been submitted and used with the permission of the customer. There is no guarantee that you will achieve similar benefits. 
Reviews and examples on this website are not to be interpreted as a promise or guarantee of results.
Sue Postans wrote: Huge thanks for the swift despatch of my order, I'm very impressed with the service. I'm hoping the magnetic back support works as well as the two knee supports that I bought from you previously.